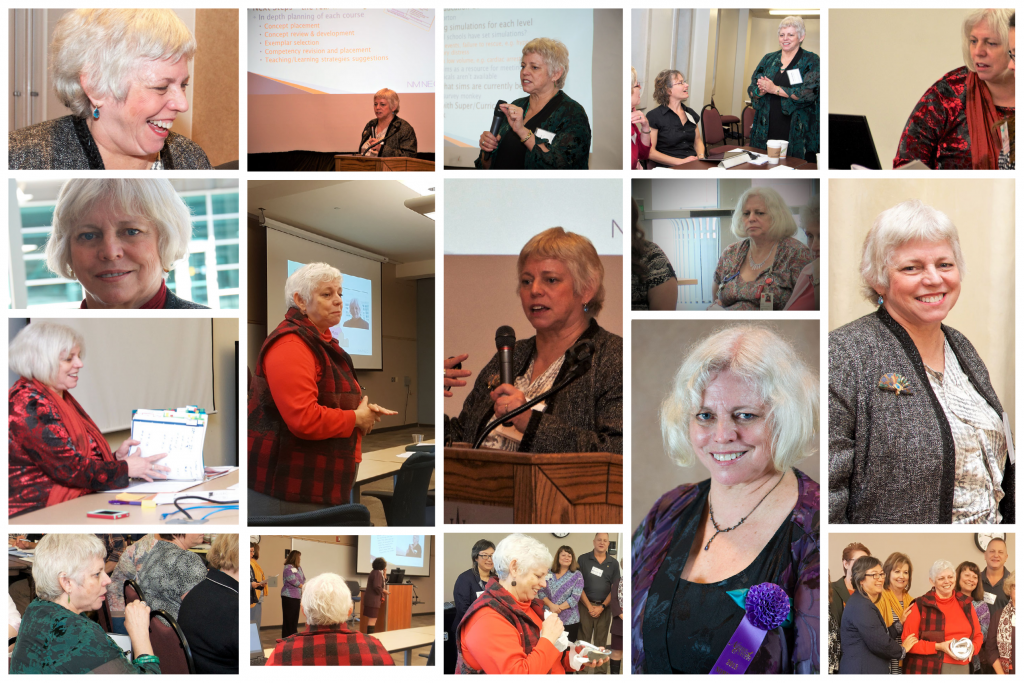 The New Mexico Nursing Education Consortium (NMNEC) has been saddened to hear about the passing of Nancy Morton, retired faculty member from the University of New Mexico College of Nursing and a leader in NMNEC, in January 2021.
In addition to her numerous contributions to nursing education at the University of New Mexico, Nancy contributed so much directly to the consortium, including chairing the NMNEC Clinical & Simulation Committee and the NMNEC 'Super' (Implementation) Committee in the early years of NMNEC.
For anyone wishing to remember and honor Nancy, the sponsor of the NMNEC Nurse Educator Endowment is now dedicating the endowment in honor of Nancy Morton. To honor Nancy, anyone may contribute directly to the NMNEC Nurse Educator Endowment – In Honor of Nancy Morton (sponsored by Karen Brown).
Nancy also shared with many of us in NMNEC her passion for working with the New Mexico Wild (see Thanking Nancy Morton for her Contributions to the Preservation of New Mexico's Wilderness). New Mexico Wild created the Nancy Morton Wilderness Internship in her honor and is accepting contributions to fund the internship.
NMNEC would love to hear your NMNEC stories and memories that you wish to share about Nancy. Please send to nmnec@salud.unm.edu
Peace and comfort in your memories of Nancy! She is so missed!