Fiscal Year 2023
The New Mexico Board of Nursing approved a request from the New Mexico Center for Nursing Excellence on behalf of NMNEC for a Nurse Program Excellence Fund grant "to provide long term strategic planning and a transition plan while simultaneously supporting the day-to-day management of NMNEC."
New Mexico Legislative Funds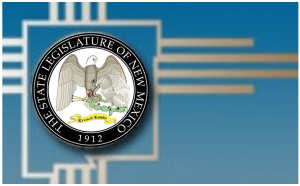 Fiscal Year 2021 -2022
Although the state faced significant budget cuts in light of the COVID-19 pandemic, NMNEC received funding through the Research and Public Service Projects (RPSP) process with The University of New Mexico Health Sciences Center serving as the fiscal agent. These monies help support mission and goals of the Consortium.
Fiscal Year 2020
Funding was received through New Mexico State Appropriation House Bill 2

Many thanks to Governor Michelle Lujan Grisham and to the following legislators who were instrumental in this funding support:

 | Rep Rod Montoya
 | Senator Jerry Ortiz y Pino
 | Rep Rachel Black
 | Rep Gregg Schmedes
 | Senator Bill Sharer
 | Rep James Strickler
University of New Mexico (UNM) Health Sciences Center is the fiscal agent of these funds. Many thanks for to UNM for their support!

Many, many thanks to the New Mexico Board of Nursing for their support of NMNEC work. The NMBON has provided invaluable professional expertise and financial support for the goals of NMNEC, especially in the early years.
Support for this project in FY12-16 was provided by a grant from Academic Progression in Nursing (APIN), an initiative of the Robert Wood Johnson Foundation. Thank you, APIN, for your financial support, guidance, and encouragement. These funds were made possible because of a partnership with the New Mexico Action Coalition (NMAC). We thank the NMAC for their ongoing support and collaboration.
Former Governor Susana Martinez and Former Secretary Barbara Damron of the Higher Education Department provided foundational encouragement to the efforts of the consortium – many thanks to them for past support.
The University of New Mexico, College of Nursing has provided support through fiscal management of grant funding as well as provision of office space and supplies to NMNEC staff. Thank you, UNM!
In addition, contributions towards financial support have been received from other organizations including:
 | Anderson Charitable Foundation
 | Santa Fe Community College
These contributions are deeply appreciated!
How to Financially Support NMNEC
Meet with the professionals in your school's Foundation to explore these options:
| Create a NMNEC endowment
| Make a cash out-right donation for a specified use
| Make a Planned Gift: Wills, trust, life insurance, retirement accounts, real estate, etc.
| Contribute to an existing endowment established for NMNEC in a nursing program: