By Fall 2023, the NMNEC pre-licensure RN curriculum will be taught at 13 programs with 17 locations throughout New Mexico with the BSN available at 10 programs with 13 locations.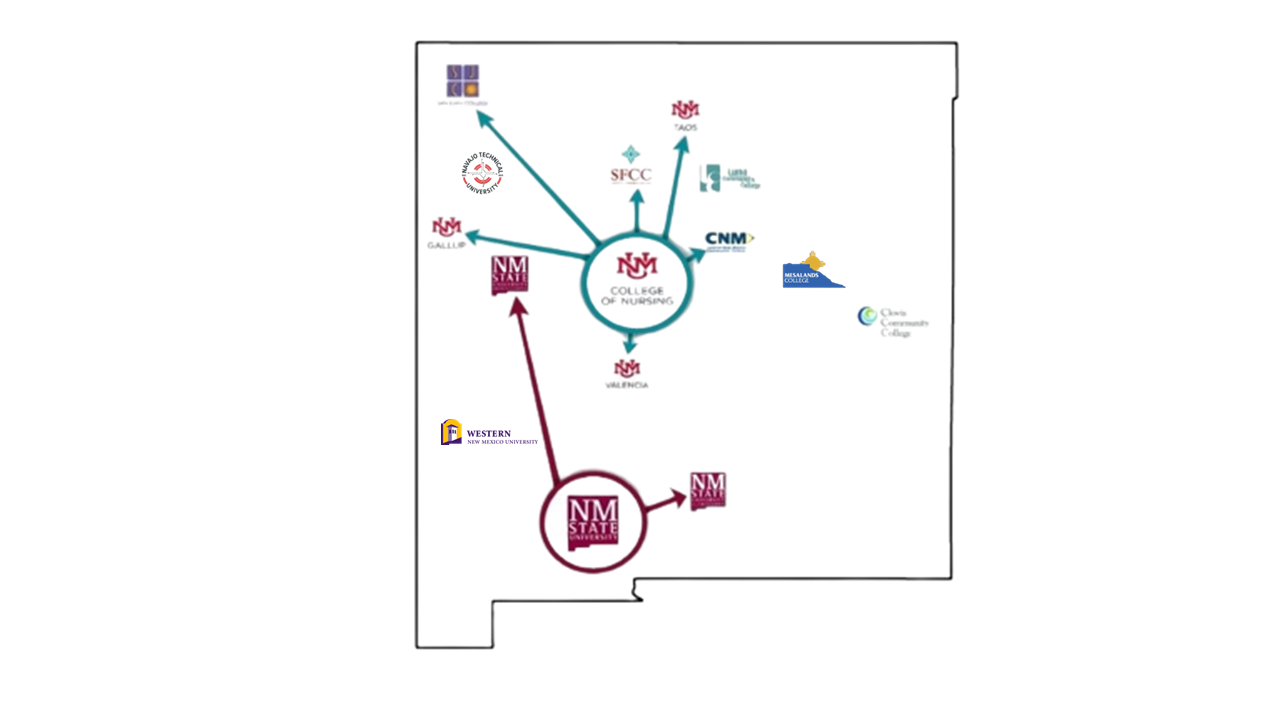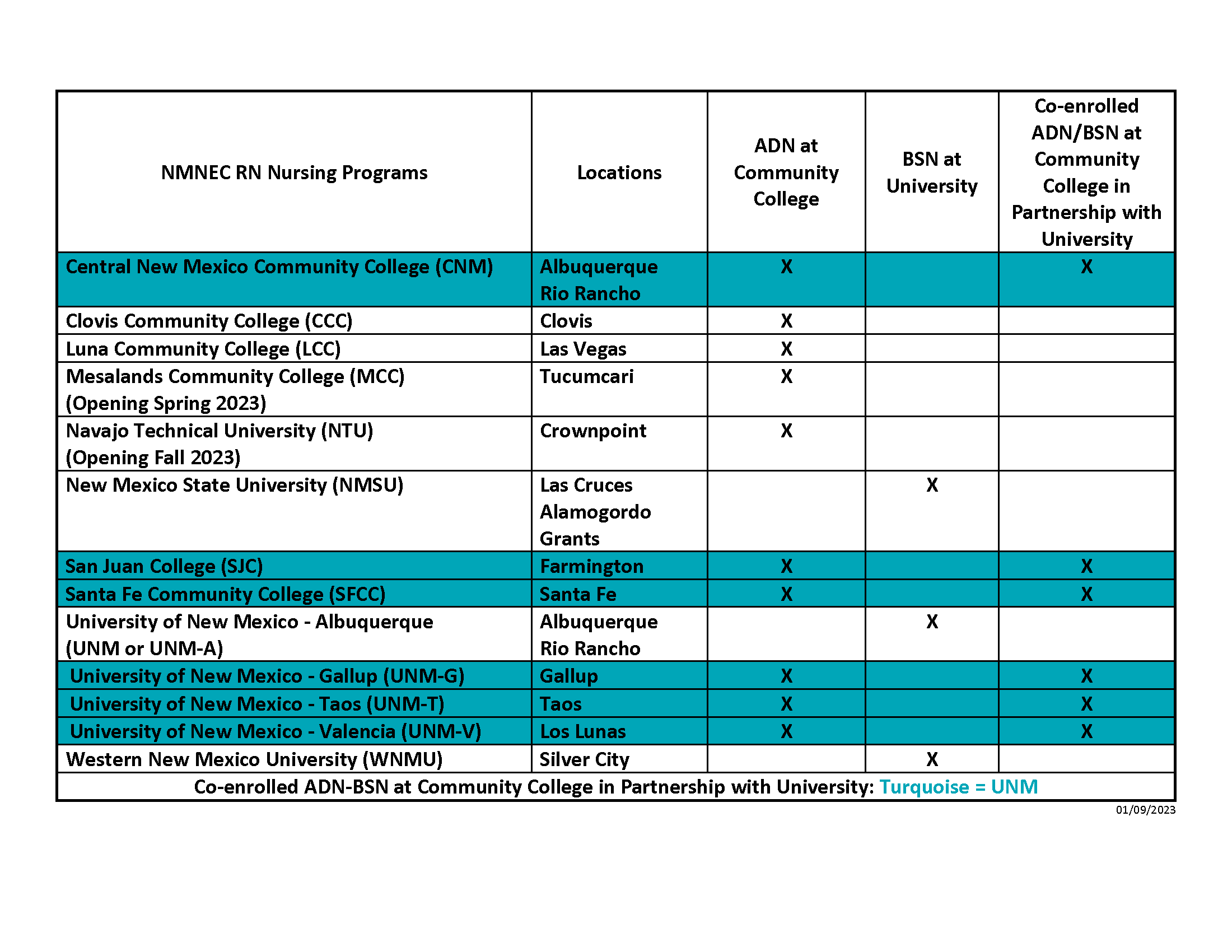 To find out information about the nursing program at a specific location (admission requirements, schedule, how to contact directly, etc.), check out the webpage for the nursing program.
 Or contact the school directly and ask to speak to the Advisement Office for Nursing Education.
NMNEC RN Nursing Programs - Website Links