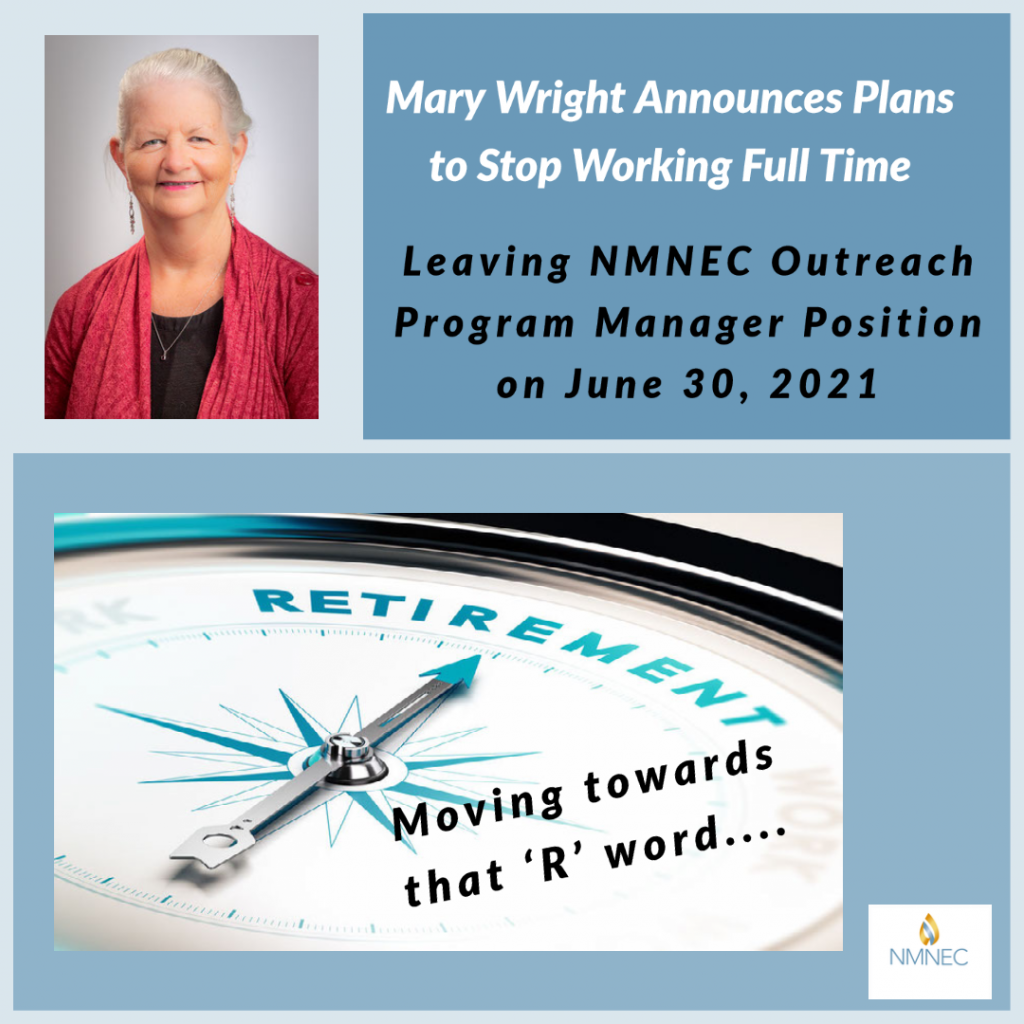 NMNEC Program Job Opportunity
During the October 2020 NMNEC Statewide Faculty Meeting, Mary Wright, NMNEC Program Outreach Manager, announced her plans to retire as of June 30, 2021. Because there is available funding at this time, the selected candidate can start in early 2021 and begin orientation and mentoring with Mary before her departure.
If interested in applying for this position, please use this this link to review the job posting and complete your application: https://unm.csod.com/ux/ats/careersite/18/home/requisition/14349?c=unm. For best consideration, please apply by 2/4/2021.