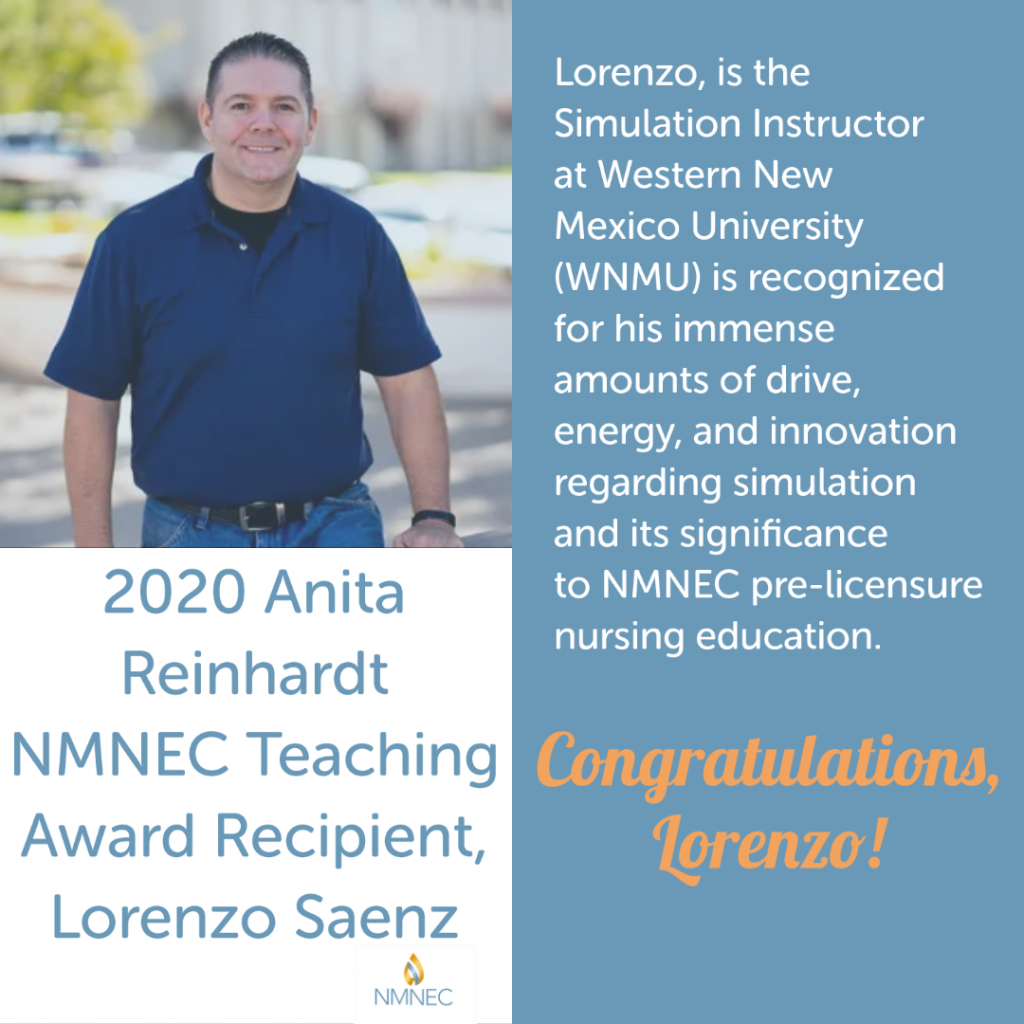 A NOTE OF PROFOUND THANKS
My name is Lorenzo Saenz, and on the 26th of October I was honored to receive the Anita Reinhardt Faculty Teaching Award for academic year 2020. To properly express my gratitude, I feel the need to write about the person for whom the award is named. Dr. Anita Reinhardt is a true asset to the educational endeavors within this state and within our field. Her body of work is deep in its breadth and impact. There are published articles of substantive research that go back to 2012 which relate the use of high-fidelity simulators and intravenous catheterization skills and remain impactful and meaningful to this day. Her more recent publications are just as innovative and include the ever-elusive goal of achieving more meaningful clinical reasoning in our student populations.
To be mentioned alongside Dr. Reinhardt in any capacity is without a doubt a highpoint for me professionally as well as personally. I will do my best to honor the spirit of an award which I believe is synonymous with innovation. Also, I would like to thank my colleagues here at Western New Mexico University for accepting and for mentoring me as I make my first foray into the world of academia. I am so very fortunate to be working alongside such caring and professional individuals who display an intense desire to educate and to prepare the next generation of nurses.
Sincerely,
Lorenzo P. Saenz RN